Nippon Viajero is proud to present our first ever Latin-American workshop!
This is a collaboration with Xicis Homecooking.
---
Meet the culinary instructor
Ximena is the founder and culinary instructor for Xicis Homecooking. She is a mother, ceramist, friend, cultural ambassador and fellow cooking aficionado. She will guide you into the world of Latin America with a twist of El Ecuador with all its beautiful aroma and flavors here in Japan. Join us for this unique culinary experience.
Ximena is from Ambato, Ecuador located two hours south from the Equator! She has lived in Japan for over 9 years and is currently in Tokyo.

Follow her Instagram below for more events about Ecuadorian culture in Tokyo.
Instagram: @xicishomecooking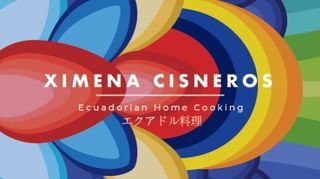 ---
Workshop Details
Date: Saturday, April 9th, 2022.
Times:
11:00 – 13:30 ( 1 spot left)
15:00- 17:30 ( waiting list)
Location: Plat925 near Tokyo Sky tree. Closest station is Oshiage.
Fee: ¥7,700 tax included. Includes all recipes, ingredients, and drinks.
Maximum of 7 participants per session.
Each participant will make 6 empanadas 3 of each kind.
The duration is 2 hours 1/2.
Please wear masks at all times except when eating and drinking.
Refrain from participating if you feel ill or have come into contact with someone + for COVID-19
---
---
Workshop Menu
In this workshop you will explore the world of Latin-American and learn how to make two types of empanadas filled with authentic sofritos, two types of sauces, and an authentic Ecuadorian pineapple drink. Empanadas is a popular dish in all of Latin-America that can be made from wheat flout or corn masa. Usually filled with different fillings and topped off with salsas.
Empanada de Carne: Classic meat empanada made with sofrito of onions, garlic, red pepper, cilantro and spices.
Empanada de Cebolla: Inspired in an old Chilean recipe, this empanada is filled with caramelized onions flavored with a touch of paprika, cayenne and cumin.
Salsa Chimichurri: An Argentine favorite, this salsa is the perfect combination of herbs, garlic and red chilis.
Salsa de Ají: A must on the Ecuadorian table, this tomato based sauce blended with cilantro and lemon juice can be the perfect complement for any dish.
Agua de Piña: Pineapple drink infused with mint.
---
Reservation Form
Please fill out the form below to sign up for the Empanadas Workshop. Once you have signed up we will send you an email with the payment details. Please make payment within 24 hours of signing up to finalize the reservation.
---
Kindly make the payment within 24 hours of receiving the payment link. Cancellations must be done 48 hours in advance for a full credit that can be used towards another class. No credits are issued for same-day cancellations. We understand life happens and try to be flexible as much as possible. Please note that we are a small business that supports other local businesses. When you schedule a workshop we work hard to give back to the community and source the freshest ingredients possible, even if the workshops are online. Thank you for your cooperation.
---