Hola, I am Vanessa, the founder and culinary instructor of Nippon Viajero. I grew up in the Southwest of the US in a Mexican home. Being a daughter of immigrant parents gifted me with two worlds full of culture and tradition and most importantly the ability to enjoy extra spicy food! Below you can find a bit of information on our culinary project here in Japan and the Nippon Viajero staff.
Our Mission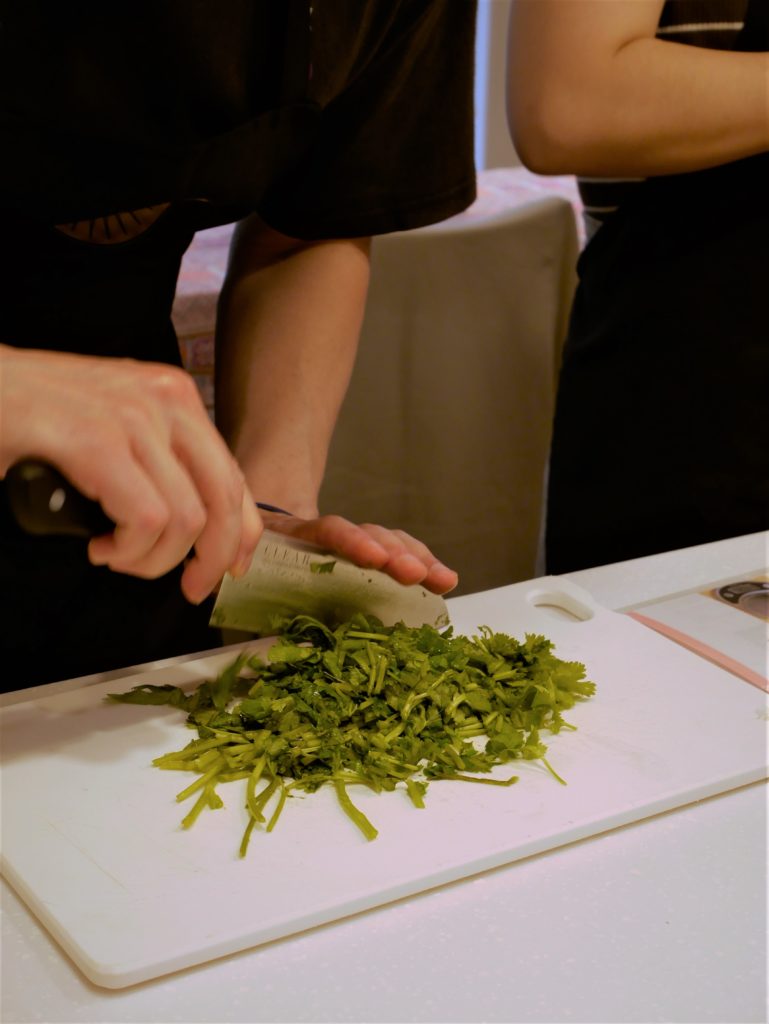 Our mission is to provide a safe and creative space where diverse groups of people can come together and learn about Latin-American culture through culinary classes in Japan.
Our project was founded in 2018 and fully launched in 2020 offering virtual and in person cooking classes in Tokyo and Hayama.
One of our goals is to create interdependent communities of culinary instructors with local farms throughout the country to strive to source seasonal ingredients that can provide the most fresh and healthy farm to table recipes for the enjoyment of our direct and extended networks.
Nippon Viajero Team
Vanessa Quintana – Founder & culinary instructor from New Mexico
Vanessa's background includes experience in working in various kitchen restaurants. While that was not what she intended to do professionally before coming to Japan, she has always enjoyed cooking at home for her loved ones. When she arrived to Japan she decided to jump back on the culinary train and took a chefs course in the heart of Tokyo with a Japanese chef.
To this date she continues her culinary investigations as she is passionate and dedicated to better understand the ingredients of Japan.
Her interests involve learning about her culture, experimenting with traditional recipes, and creating new recipes with a modern twist!
Ale Kai – Pastry Chef , Sommelier from Mexico City
Ale's background includes fine dining pastry, wine, and newly certified through the Mexican Institute of Anthropology for the studies of the anthropological research method of cooking and food culture in Mexico, ritual uses, and customs.
She is passionate about wine, mezcal, and coffee. Her pastimes include food journalism, photography, and exploring cafes in Tokyo.
Her cooking philosophy is that the best history are made in the kitchen and the most memorable conversations happen at the table while sharing a meal.
She is the creative behind our menu and wine pairings for our catering services as well as instruction for our culinary classes.
Follow her food writing project.
Follow her food writing project 🦋 here!
Our cooking philosophy is to cook with intention.
The ingredients and recipes we use to cook have a soul, they have emotions, and if you do not cook with intention it will show maybe not in the end result but in the facial expressions of those who eat it.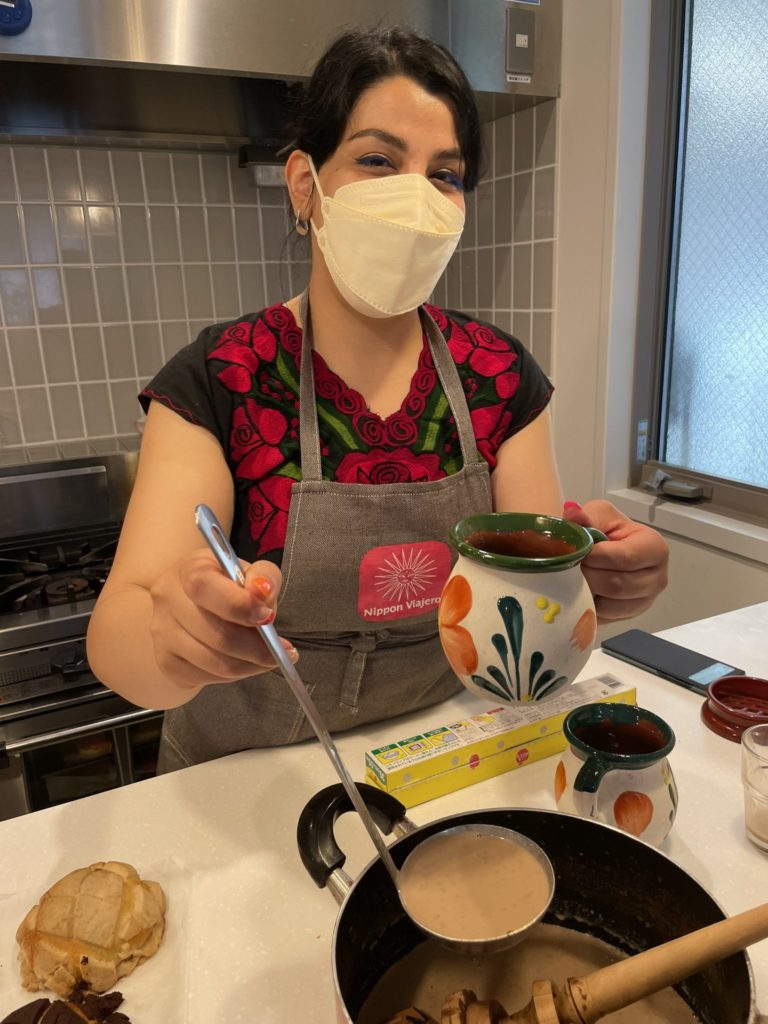 We have made it our goal to investigate our mothers recipes and adapt them to your Japanese kitchen.
We want to bring them to your table without compromising the flavor and integrity. It is so much more than making recipes easy. It is an evolution of culture and tradition.
Follow us on social media for tips, recipes, and much more!