Chile is the soul…
of Mexican cuisine. In this workshop Vanessa will guide you into a unique experience in Japan. Dive into the Mexican world of spices and learn how to make salsas of varying heat. Learn why chili is the soul of our gastronomy, the magical element of Mexican cooking.
We will go over the different types of dry and fresh chiles found in Japan, learn different cooking and preparation techniques, plus learn how to make Sopes known in Mexico as antojitos or Tapas.
---
.
Workshop Details:
Date: Saturday, June 18th, 2022
Time: 11:00am – 13:30 & 14:30 – 17:00
Location: Plat925 near Tokyo Sky tree. Closest station is Oshiage.
Fee: 7,700円 tax included. Includes all recipes, ingredients, and drinks.
Maximum of 8 participants
Each participant will make 8 sopes to go along with the salsas.
The duration is 2 hours and a half.
Please wear masks at all times except when eating and drinking.
Workshop Menu
Salsa Roja Taquera: Traditional taco salsa made from dry chili. Chile de arbol, tomato, onion, and herbs.
Salsa Tatemada: Tatemada translates to roasted. Chile serrano, tomatillos, tomatoes, and herbs.
Salsa Macha: The closest thing to explain this amazing salsa is taberareru rayu. This is a traditional type of salsa that has over 300 variations in different parts of Mexico. Dry chiles, garlic, rice oil, and sesame seeds.
Homemade Queso Fresco – Home made fresh cheese to top off the sopes.
Black Beans – Black beans simmered slowly in herbs and spices.
Blue & White Corn Sopes: Are like small corn tortillas that are thicker and have a border around the edges and fried. We will make them from scratch and top them off with a black bean fillings, the salsas we make, and homemade queso fresco.
Agua Fresca: Seasonal drink made from fresh fruits.
---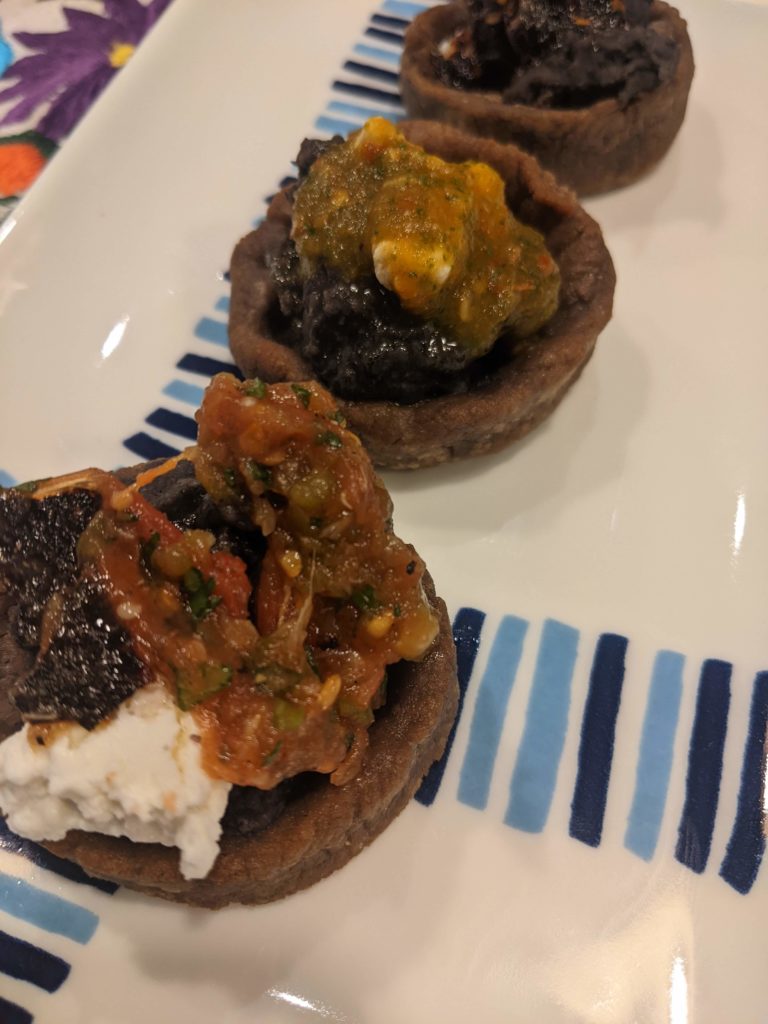 ---
Sign-up form
---
---
Cancellation Policy
Notice
Cancellation and Payment Policy
Kindly make the payment within 24 hours of receiving the payment link.
Cancellations must be done 48 hours in advance for a full credit. You can use this credit towards other workshops. No credit for same-day cancellations. We understand life happens and under extreme circumstances, we are willing to reschedule the workshop depending on the case. Please note that we are a small business that supports other local businesses. When you schedule a workshop we work hard to give back to the community and source the freshest ingredients possible. Thank you for your cooperation.