Welcome to Nippon Viajero, a culinary project in Japan that aims to raise awareness and appreciation for Mexican and Latin-American cultures through culinary workshops and immersive experiences. Our goal is to introduce traditional dishes and ingredients from these cultures to anyone living in Japan, while also promoting cultural exchange and understanding. Join us as we explore the rich and diverse flavors of Mexico and Latin America, and learn to create delicious and authentic dishes in a fun and interactive setting. Whether you're a food lover, a culture enthusiast, or just looking for something new and exciting, Nippon Viajero is the perfect place for you.
Upcoming Events at Nippon Viajero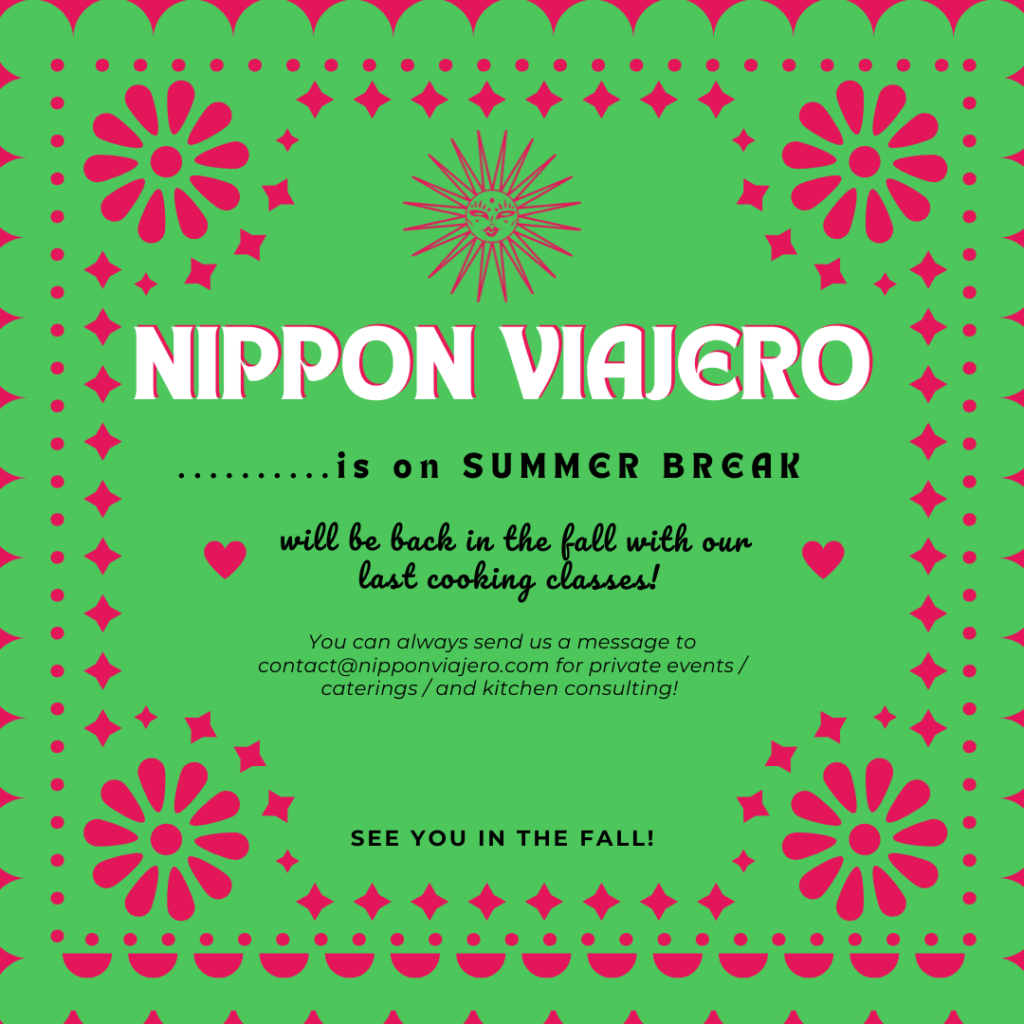 Hola Amigos!
I hope you all had a wonderful time with us this year. We had so many cool events! We will be busy writting our cookbook and working on private events. Shoot us a message and or follow us on instagram to see what we are up too.
See you in the fall!
You asked for it so we had to deliver our new Salsa Macha monthly order form!

Spice up your culinary adventures with our Monthly Salsa Macha Order Form! Indulge in the irresistible flavors of this traditional Mexican condiment that will take your taste buds on a fiery journey.
Mexican & Latin-American Culinary Classes